Since its establishment, Haian Rubber Group Co., Ltd. has always adhered to "Quality first,Credit as prerequisite" and the business philosophy of "innovation, pragmatic, integrity, and greatness", and has been praised by all sectors of society. Recently, Haian Rubber Group Co., Ltd. has won the honor of 2021-2022 "Quality and Credit-keeping" Member Unit issued by Fujian Quality Culture Promotion Association for its good social reputation, sound contract management system and perfect service process system, and issued plaques and certificates.

Photo 1:Haian Group won the member unit of Fujian Quality Culture Promotion Association for 2021-2022
Attaching importance to product quality, honesty and trustworthiness are the cornerstones of enterprise growth. The honorary title of "Quality and Creditworthiness Unit" this time is a great encouragement and full affirmation of Haian Group. Haian Group will continue to carry forward the spirit of craftsmanship, honesty and trustworthiness, and strengthen service , to provide customers and society with more satisfactory products and services. With quality service and integrity management, we will help enterprises develop better and create sustainable competitive advantages.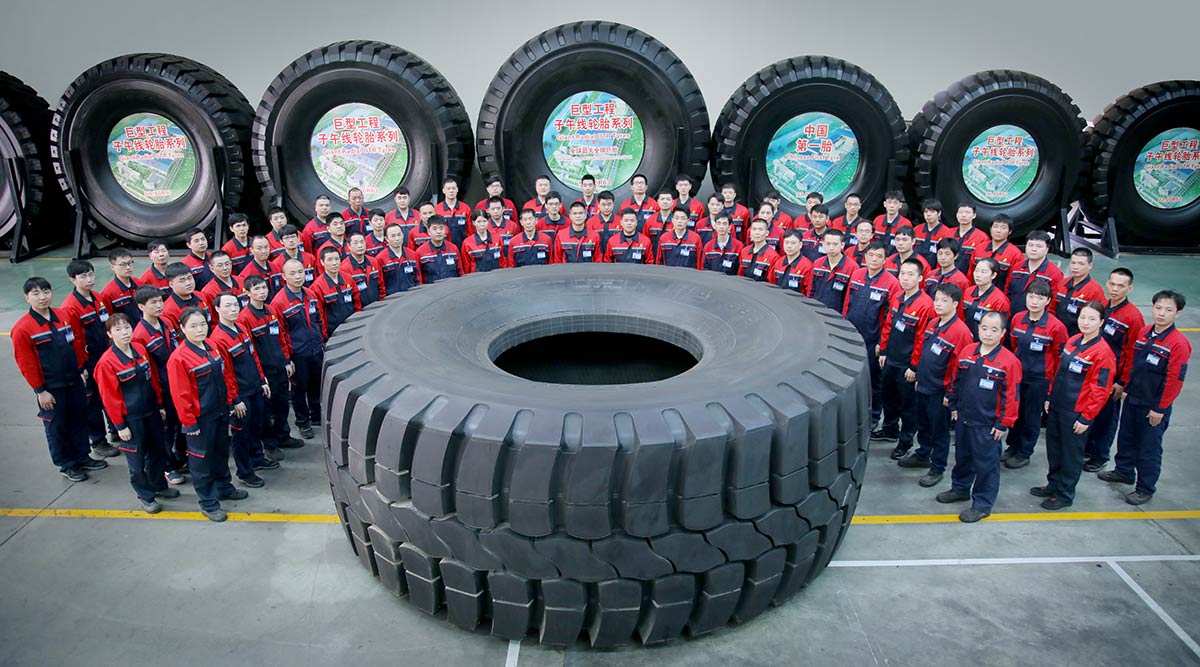 Photo 2: Haian Group employees took photo with Luan 59/80R63 earthmover tires