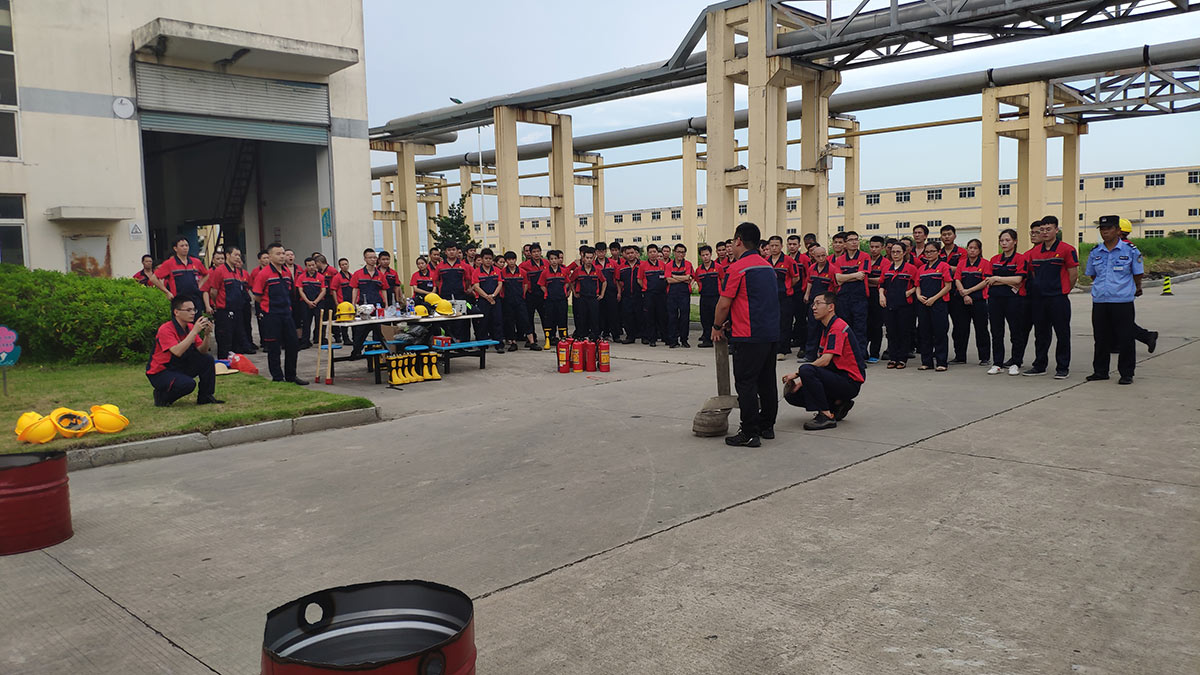 In order to further strengthen the fire safety awareness of all staff, improve the practical skills in fire prevention and disaster relief,Haian Rubber successfully held fire drills in the boiler coal yard of the factory on June 20th, 2019. More than 40 staff from production department, storage department, equipment department, relevant functional departments and security team participated in the fire drill. Supervisors of various positions, all team leaders and operators of major dangerous sources of production safety watched and learned at the drill site.

Fire drill activities began at 2:30 p.m. The simulation content was following: Due to the high temperature and dry weather in the coal yard of the boiler, the external staff (recycling waste PE paper) violated the rules of the factory to smoke, and the cigarette butts were not put out, leading to the fire in the coal yard. As the failure to discover it in time, the fire scope gradually expanded and spread throughout the coal yard. Fortunately, the boiler foreman detected fire and informed immediately, cleaned out the cofferdam flammable materials to prevent fire from spreading. The control center immediately organized emergency rescue system personnel to deal with the emergency after receiving the alarm. At the same time, the director of the equipment department immediately requested the boiler emergency shutdown because of the great effect of fire in equipment department.Meanwhile, they also confirmed whether there was gas in the pipeline of gas boiler and whether it was affected by fire. Finally, Everyone worked together effectively with a clear division of labor to rescue fire in the first time.

When the exercise ends,the environmental safety office of the company management department immediately explained the daily knowledge of fire safety to everyone, and introduced the use of various fire extinguishers.In order to put the knowledge into practice, let everyone better master the use of fire extinguishers, each department personnel took turns to practice operation, finally mastered the use of fire extinguishers.
Fire drill aims to prevent problem before it happens.Haian Rubber has always taken safety and safety production as the company's top priority. So we hold fire knowledge training and drill from time to time every year. Through fire emergency drill, not only test the handling level of emergency events of Haian's staff, but also improve their actual operation ability of emergencies so as to achieve the desired effect.