Today, with an unprecedented demand and production that can't keep up, Earthmover OTR Tires are no longer considered just a cost. They're mission-critical to keeping your haulage fleet working. So the mine owners hope to make the most of every tire to improve productivity and reduce the operating costs.
Haian is dedicating on manufacturing premium quality off-the-road tires and provide the overall tire service including tire repair to haul road maintenance. Even though the extremely sereve condition of the phosphate rock, LUAN 33.00R51 Giant OTR Tires with Pattern HA-710 are still good performed.Thanks to Haiain's West Africa Team, they provided the accurate infomation to the R&D center to design the most appropriate tires.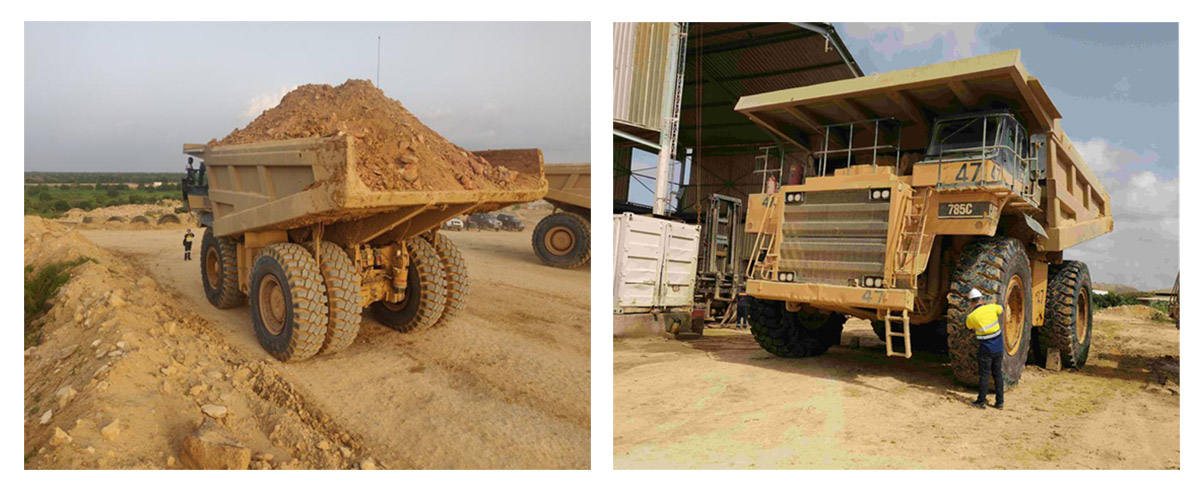 According to the report from west africa team, the haul road often become muddy from puddles after rain.The big threat on the haul road is cuts and impacts due to rocks under the frequent overload.Taking these factors into consideration, haian's engineers recommended HA-710 tread pattern to deal with the harsh environment.The significantly reinforced sidewall provides steely protection to keep from the cuts and impacts. Furthermore, the tailored heat-resistant compound copes with the perennial high temperature.
Haian's technical engineers gave suggestion to the mine after the on-site visiting. In the rainy season, the road is not repaired in time. The muddy road,puddles,potholes and rocks would lead to tread impact separation and sidewall cutting.So make sure haul roads are free from rocks and other debris is a top priority on every mine site. Haian's engineers would follow up the tire status and provide the customers the overall tire service.