Luan 33.00R51 & 37.00 R57 OTR Tyres manufactured by Haian Rubber Group Co., Ltd are running on a gold mine in Central Asia at an altitude of 4,200 meters. The mining company is very satisfied with the good performance of the tyres through the proven track record. The crown and sidewall is enhanced to prevent damages and prolong the service life of tyres.

Through the field analysis about the basic conditions of mines, equipment, weather conditions, operating conditions and on-site tire conditions, Haian's engineers suggest the professional tyre solution for clients, in order to reduce costs and maximize the value of tyres.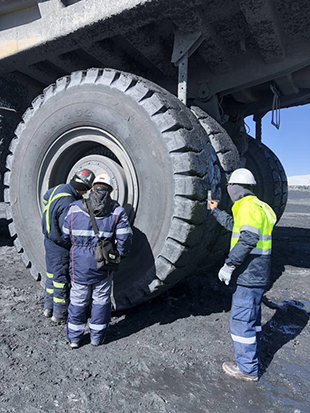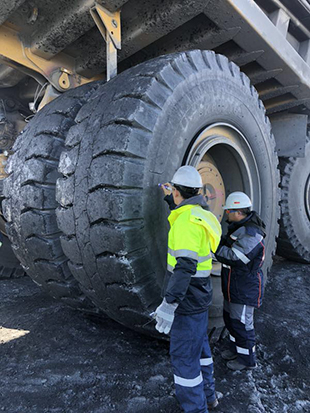 Whether it is extremely cold or hot, Haian manufactures the premium quality OTR Tyres to applicable for the heavy dumpers in harsh operating conditions.