Cautions for tyres transport by forklift:
☞Put the tyre vertically across the fork;
☞Use a round fork with diameter not smaller than 15cm;
☞Square holders may damage the tyre tread, and it's forbidden to insert a flat fork inside a tyre.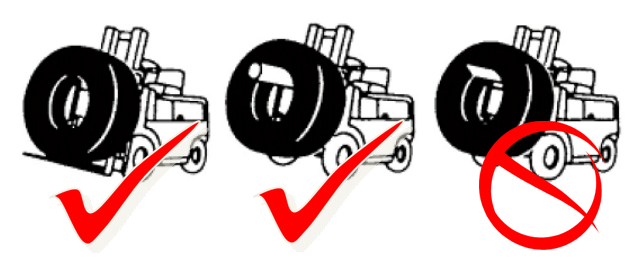 When lifting tyre by crane:
☞Using the nylon or rubber sling through the hook;
☞The hook should be strong enough (with at least 15cm diameter) to protect the tyre thread;
☞Do not insert the hook in tyre bead directly for transportation.
Warning:
Haian company reminds you that all tyre transport should be operated only by the trained workers using specialized tools according professional procedures. If you fail to comply with these procedures, it may result in fault position of the tyre and/or rim, and cause the big accident.