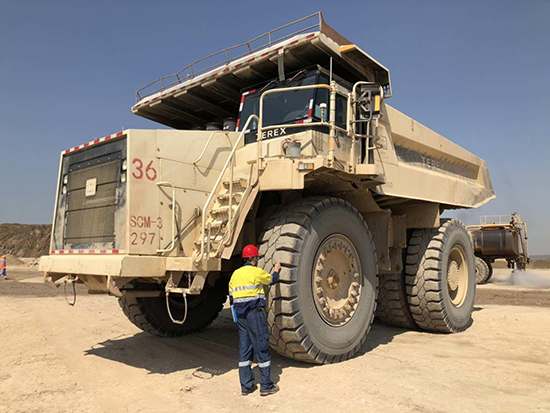 LUAN 27.00R49 pattern HA162 OTR tyres manufactured by Haian Rubber Group Co., Ltd. are running on the copper mine site. The tires perform perfectly with expected running hours of 12,000 hours.
The mining operators are very satisfied with the excellent tyre performance and decide to set up long-term cooperation with Haian. The customized compound of cut resistance and deep tread pattern prolong the lifetime of the tyres.
Thanks to the top-notch quality of LUAN tyres and the comprehensive tyre service, Haian obtained more the more loyal customers from all over the world. Haian always keep focusing on cost-cutting and improving the operation productivity for our customers.
Features:
1.HA162 is upgraded based on HA166 pattern;
2.The deeper grooves and huger tread blocks help tire owns better braking performance and cut resistance;
3.The design of wide grooves in the shoulder help it owns better heat release.