As Mining OTR Tires can affect everything from your operating expenses, to operator comfort, to overall production. So it is very important to select the right tyres for your operation to maximize the investment and get the longest service life.
Deep Tread Pattern HA569 is recommended by Haian's senior engineer after making an on-the-spot investigation for this copper mine. That's because the pattern owns good resistance to wear and excellent heat disspiation. It is the most suitable for the severe copper mine environment.

The front axles of the BELAZ Rigid Dump Trucks are equipped with Luan 46/90R57 Giant OTR Tires. These tyres are charged for transporting the large quantity of copper from the open pit to the dump area without any downtime or failures. The E4 profile and all steel construction provide excellent robustness to handle the long working hours and heavy loads without any difficulty.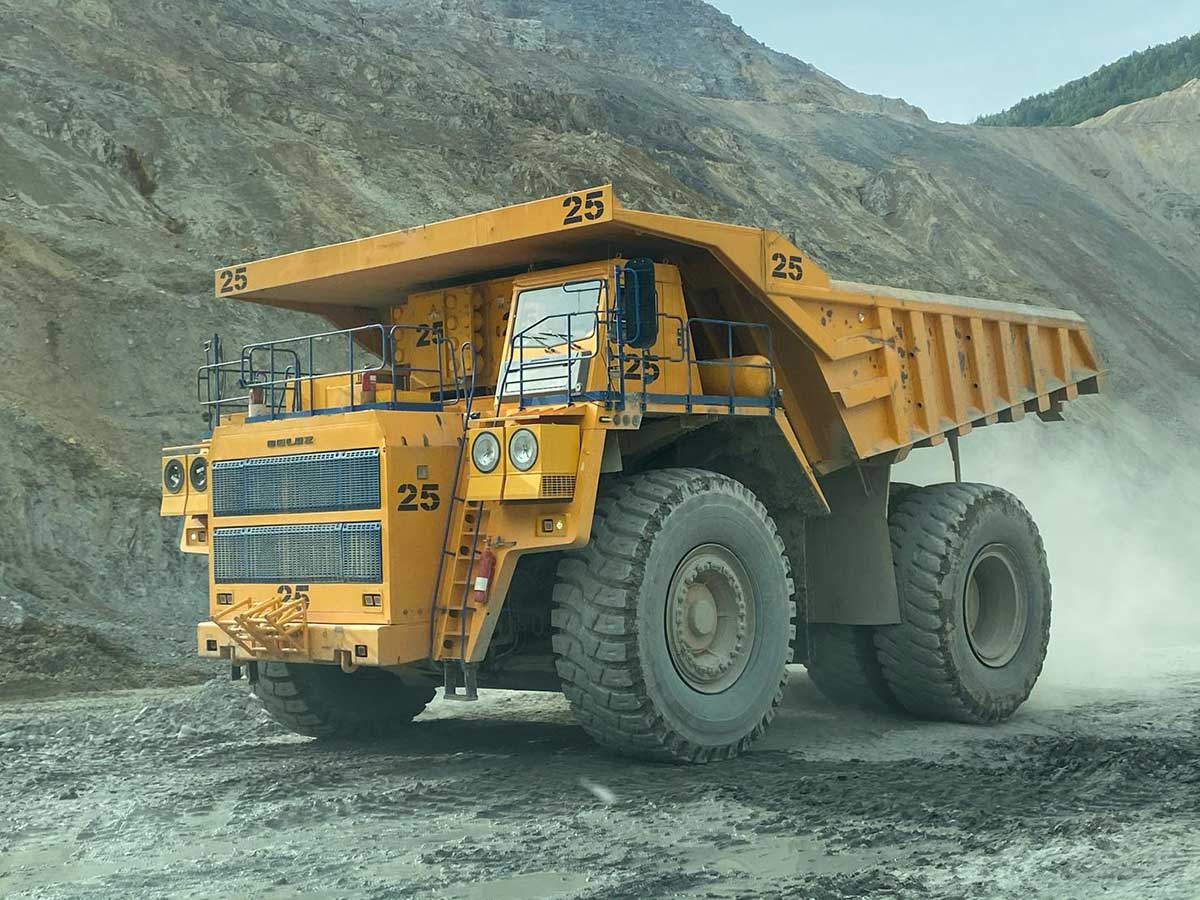 HA569 Features:
1.HA569 is upgraded based on HA566 pattern, to achieve a better running performance and wear resistance.
2.Lower heat generation.
3.Central connected pattern ensures the minimum deformation of tyre crown, hollow design in tyre shoulder improves the heat dissipation.