Precautions before Demounting:
☞ Make sure there's no air in tyre before removing any components such as nuts, rim clamps, etc;
☞ Open the valve stem to make sure all air is exhausted;
☞ Insert a steel wire to the valve stem to make sure it isn't blocked.
Demounting Process:
Process: Lock rim-bead seat band-side ring-rim Base
☞ Slowly put down the tyre with a crane after demounting;
☞ Insert the lever between the lock and bead seat, pry the lock to get a gap around it;
☞ Pull out the lock ring with the crow bar;
☞ Remove the O ring;
☞ Insert hook jack between bead seat and side ring, and jacked a gap;
☞ Fasten the two tops of bead seat band with a steel wire, then hand it out with forklift;
☞ Remove the flange;
☞ After removing the bead, turn the tire over with the crane and remove the rim.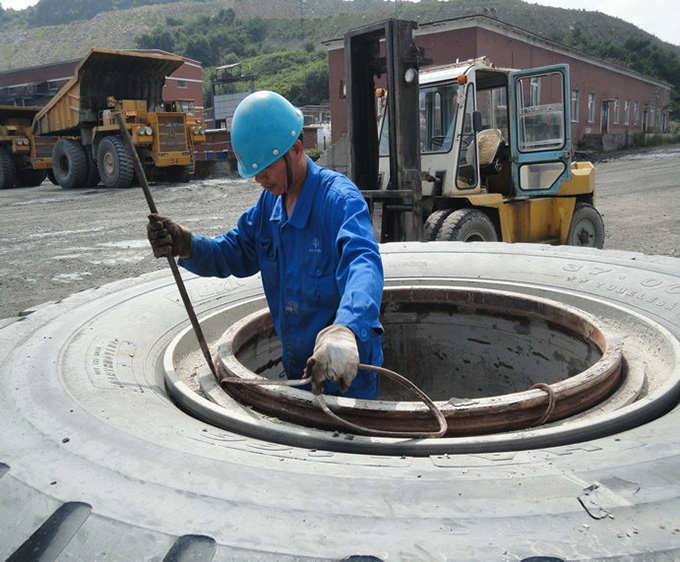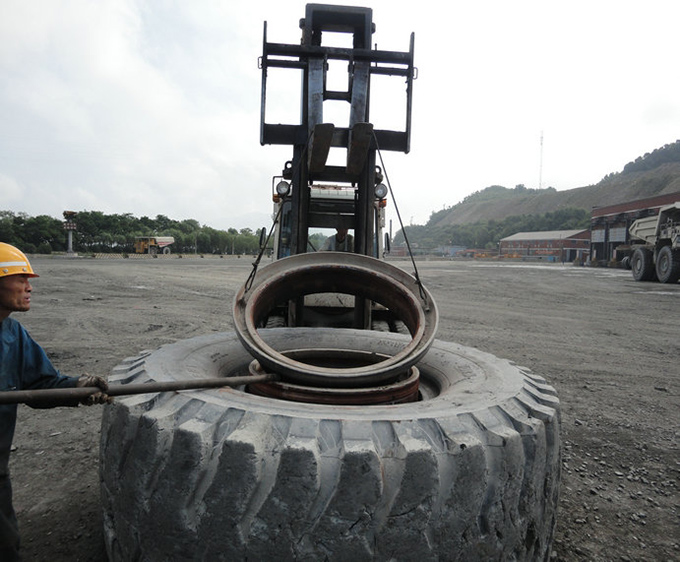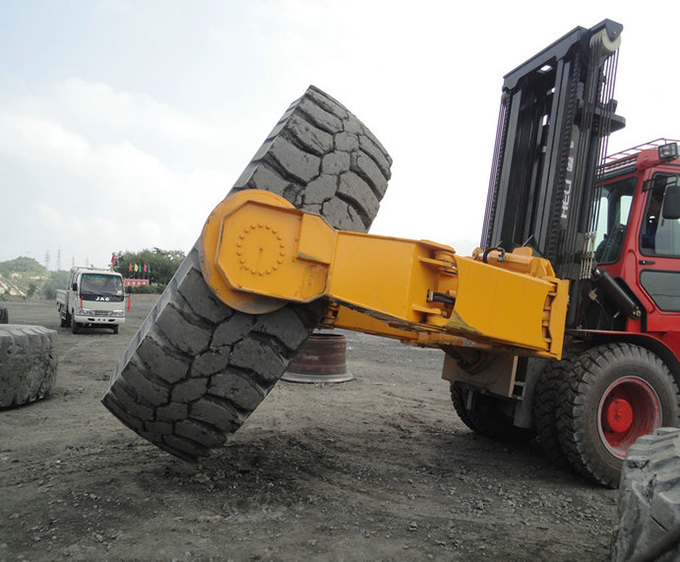 During Demounting:
☞ When apply hydraulic pressure to unseat rim flange, keep your finger clean and always stand by and hold the tool with one hand tightly( If the tool slops, it may cause injury by the tools);
☞ Never use the tool near the flange.
After Demounting:
☞ Clean rims and repaint chipped areas to prevent the detrimental effects by corrosion;
☞ Be extremely careful to clean all dirt and rust from the lock ring and groove, which guarantee
the safety of lock ring.